Sunlink Energy founded in 2006, is dedicated to be a world-leading solar power solutions provider.
We are specialized in producing highly qualified and high efficient solar panel ranging of 12V/ 24V solar panels, also manufacturer of all kind of mounting system. As a world-leading solar system integrator we provide technical consultation support for our end installers' on off-grid PV system and also supply complete solar power system, solar light, residential/commercial grid-tied solar system.
People from Sunlink Energy devote themselves to research, design, manufacture thousands of solar power system on house, remote area and recreational area throughout U.K/ Italy/ U.S/ Australia/ South Africa etc, for a variety of residential, commercial and industrial clients.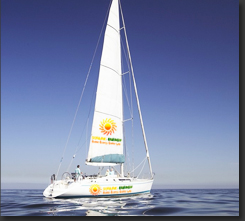 Advice you can Trust With



Over a decade of experience, Sunlink Energy has built an extensive knowledgebase of industry leading products and has developed relationships with Global Leaders to bring their customers the best quality products at the most competitive prices.