Our Advantages
Dedication to Quality Our objective is to create a Chinese brand that wins respect all over the world. "quality is over everything" becomes our priority since foundation.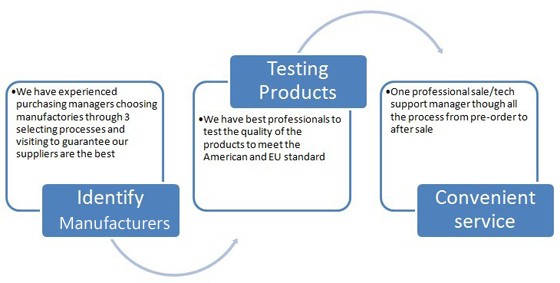 Located in the world's manufacturing center- China, benefit from:
a. Highly efficient and low cost labor resource
b. The government's support on policies for export
c. Loan Operation

Sunlink Energy can accept and customize small capacity solar power solution for retailer and solar shop's requirement.

Our Solar system designers have at least 4 years experiences and engineers at least 6 years installation experiences. Experience and expertise guarantee the safe economical, and excellent performance for your solar power systems. We also provide long-term technical support and consulting for free!

We provide one professional manager as the customer representative through pre-order to after-sale to solve all the problems for clients.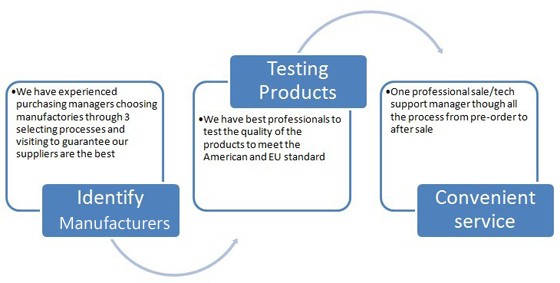 Our Vision on Energy
We are convinced a fully renewable energy powered future is within reach and can be attained in a cost-effective manner.



Our Mission
We provide consultancy services and software products to improve the performance of sustainable energy systems and optimize energy consumption. At the crossroads between research and the market, we focus on passionately pursuing the latest innovations and providing the best energy intelligence and solutions for our customers.

Our Strength
People make the difference. Our strength comes from our diverse team of experts and our inspiring partnerships with customers, visionary academics and industry pioneers.
We are committed to bringing together and developing bright men and women who embody our values and share our vision.

Our Values-Independence
We are independent from technology and energy providers and accountable for our results. All our experts are focused on providing optimal solutions for our customers, in the best interest of society.

A Green Company
We recognize our responsibility as a global citizen and specifically as a green-energy technology manufacturer. We continually strive to reduce the environmental impact of the work we do and the products we create.
Protecting the environment is critical to the conservation of precious natural resources and the continued health of our planet. We are constantly working to minimize our impact on the environment. We have an active recycling program both for our office and production facilities as well as for our products which are designed to be recyclable.